The Gagliarchives originated as a program called The Lost Satellite. It aired on Wednesday afternoons from 1:00 PM to 4:00 PM on 91.5 FM WDBK, in Blackwood, New Jersey. One afternoon while playing a rare Genesis concert, the name Gagliarchive was muttered in sarcasm by an engineer named Carmine Sarlo, and the rest is history...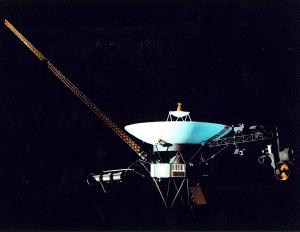 The Gagliarchives then moved to Wednesday nights from 8:00 PM to midnight in late October of 1991, where it would be a staple until July of 1993. Although the program was regularly featured Monday and Saturday mornings in the summer from 6:00 a.m. to 1:00 p.m., the precursor to what the program eventually became was on Wednesday nights. In the original incarnation of the program, the focus on local talent had begun as the show featured many local progressive rock influenced bands including an in-studio favorite The Age of Reason, also Gardeners and Gravediggers, and even eventual staples to the program later in the decade in Mastermind. The program then ventured into live concert circuit, where the Gagliarchives hosted its first live showcase on August 17th, 1992 as The Age Of Reason opened for Kansas at the Pennant East in Brooklawn, New Jersey. The program would later host many concerts as part of the Bonnie's Roxx showcase in Atco, New Jersey along with other venues in the southern New Jersey region. The top requests during the program's time at WDBK were some of rock and roll and progressive rock's finest. Jeff Beck, John Mayall's Blues Breakers, Emerson, Lake & Palmer, Robin Trower, Procol Harum, Steve Hackett, Brand X, Marillion and Genesis. The radio program's first written review was in the Gannett newspaper, Courier Post in October of 1992, and was named the #1 New College Radio Program by Gannett News Services as part of their 'Best Of South Jersey' awards in March of 1993.
The resurrection of the Gagliarchives into a more fruitful era began in 1994 with the creation of the new 88.9 WBZC FM at Burlington County College which is now known as Rowan University at Burlington which is on the edge of the Pine Barrens in Pemberton, New Jersey. The station

covers southern New Jersey, eastern Pennsylvania, Philadelphia, and the Jersey shore. This new, state of the art radio station became our home, and gave the Gagliarchives a permanent time slot on Saturday nights from 10:00 p.m. to 2:00 a.m. We've recorded over 1000 plus weekends at our home base in Pemberton at Studio Z, set amidst wildlife, nature, old stage coach roads, and endless miles of deciduous and evergreen trees. This setting provides for an extremely welcome, yet remote atmosphere for all four seasons of the year. The Pine Barrens are definitely a canvas for each week's radio program.
WBZC is situated south of McGuire Air Force Base and Fort Dix, 26 miles west of Long Beach Island, 31 miles east of Philadelphia, and 60 miles northwest of our very own North 13th Studios just outside of Atlantic City, New Jersey. The campus encompasses approximately 250 acres and includes a modern campus facility surrounded by mature woodlands traversing the Rancocas Creek. At one time, part of Pemberton Township in Burlington County, was formerly known as Ong's Hat and was

and still is, very rich in tradition and local legend, as is much of the surrounding area known as the New Jersey Pine Barrens. Touching the edges of both the infamous Pine Barrens and the dark and mysterious Lebanon State Forest, the community was once known by the local Indians as "the gateway Into the other worlds", a name that local historians and folklorists don't take lightly. According to Piney legend, the village of Ong's Hat was founded sometime in the 19th century after Jacob Ong had an argument with a girl at a dance. She took his hat and threw it on the ground; he picked it up and tossed it in the air, and it landed in a tree. There it hung for months. Over the years, the community that developed around the tree where Jacob's hat hung became known as Ong's Hat. This is just one of many legends including the stories of the White Stag, and the Ong's Hat Conspiracy among just a few of them. Yes, this all surrounds our very own WBZC.
Since the program came to Pemberton in 1994, the Gagliarchives have attended and produced radio specials on events such as the former popular now defunct North East Art Rock Festival; Towson, Maryland's Progscape; Progfest in Los Angeles, California; Montreal, Quebec's FMPM; and North Carolina's Progday. We have hosted several shows in Philadelphia, Pennsylvania; Pennsauken, New Jersey; Atlantic City, New Jersey; Easton, Pennsylvania; Mount Holly, New Jersey; Bethlehem, Pennsylvania; New York City, New York; Long Beach Island, New Jersey; and countless other venues and locations in the north east corridor. The Gagliarchives have also done live remotes from The Alliance For A Living Ocean non-profit organization, the Area 13 New Jersey Special Olympics, The New Jersey Farm Fair, The Cranberry Festival, and the Whitesbog Festival as well. In 1995, WBZC 88.9 FM won the prestigious National Association of College Broadcasting's Station Of The Year Award after only being on the air for close to 10 months. Prior to winning the award, the station's then top programs on the weekends were the Gagliarchives, Sounds Of The Caribbean with Keith Rowe and Selector Jerry, Joe Wills & Nancy Longnecker's Burlington County Bluegrass, and Janet Watts & Roger Beckwith's Roadhouse Radio, a Delaware Valley local music and blues program which was a staple for the first 5 years of the station's existence. That Saturday in November of 1995, just prior to WBZC winning station of the year, Janet Watts and Tom Gagliardi did a 2 hour simulcast on Providence College's 91.3 FM WDOM, and 96.5 FM WBSR at Brown University. It would be the first the Gagliarchives were done live in another state. The program would later take on 7 straight years of 2 to 3, 7 hour live broadcast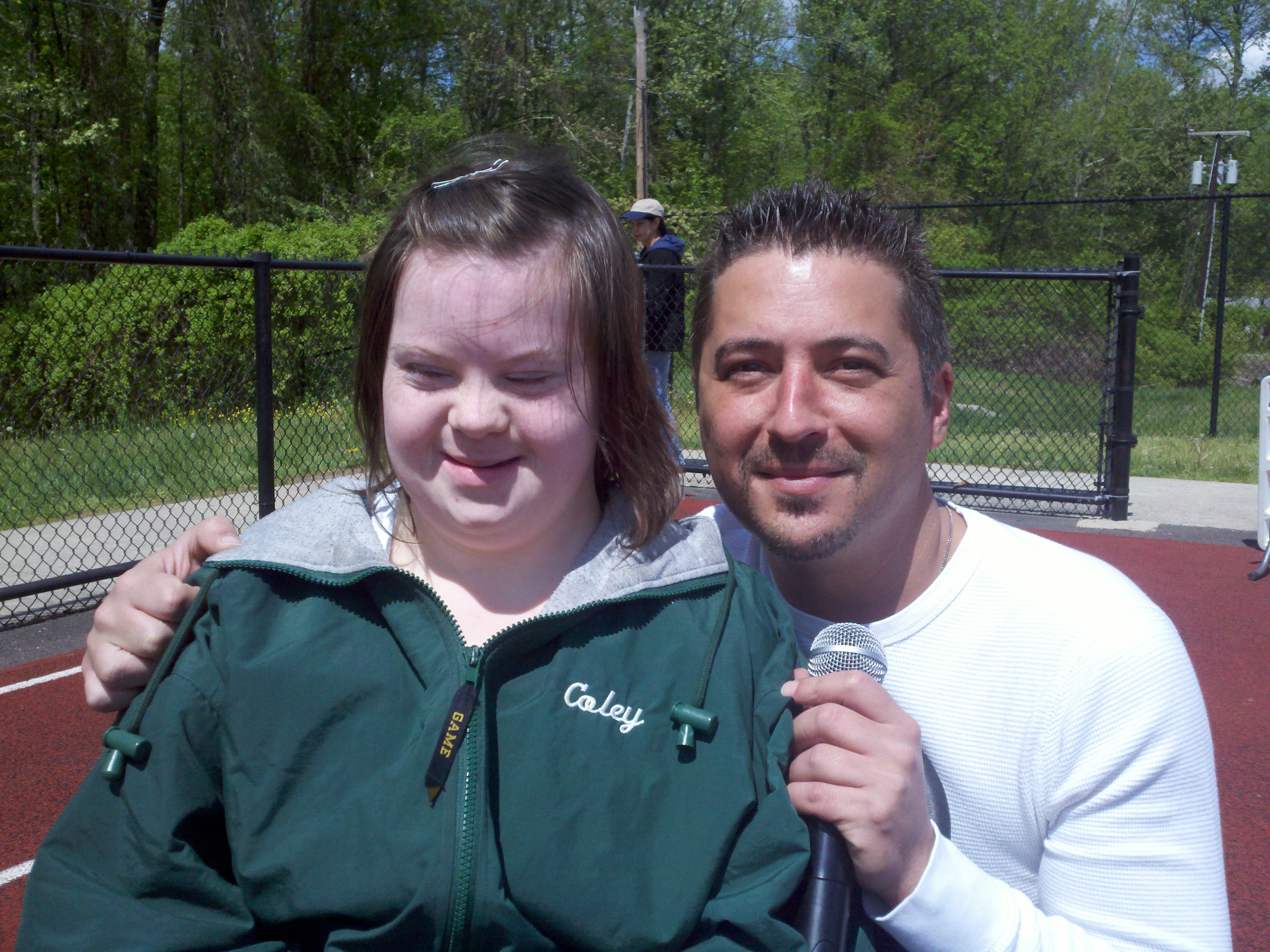 s from the North East Art Rock Festival at the University Station Bar in Bethlehem, Pennsylvania. The Gagliarchives give back to Burlington County by paying homage to its rich history through the daily aired South Jersey History Moments heard every hour at WBZC, and the Stargazer's Handbook which gives a week long view of the night's skies for lovers of astronomy. Back on October 12th, 2001, the Gagliarchives were simulcast live on the 'Net's Progressive Rock Garden' in the 24 hour progressive rock internet station Aural Moon. Aural Moon also rebroadcasts the Saturday night programs on Tuesday mornings for our European audience. We also work many events for the Burlington County Chapter of the Special Olympics for their swim competitions at Burlington County College and their track and field competitions at Lenape, Shawnee, and Burlington High Schools. Tom Gagliardi was also the play by play announcer for the z889 Saturday afternoon football games as part of the Burlington County Sports Network. Tom became part of the first z889 broadcasted football match up in 1997 with Emmy-award winning radio legend and TV personality Joe Pelligrino. The game featured the classic Thanksgiving Day rivalry of Shawnee High School versus Lenape High School which would later became a schedule mainstay. It was at the dawn of the 2000's that z889 committed itself to broadcasting more football games and Tom continued covering various Burlington county games with the likes of many high school players and former professional players including Irving Fryar who served as guest color commentator. It was in 2006 that Tom began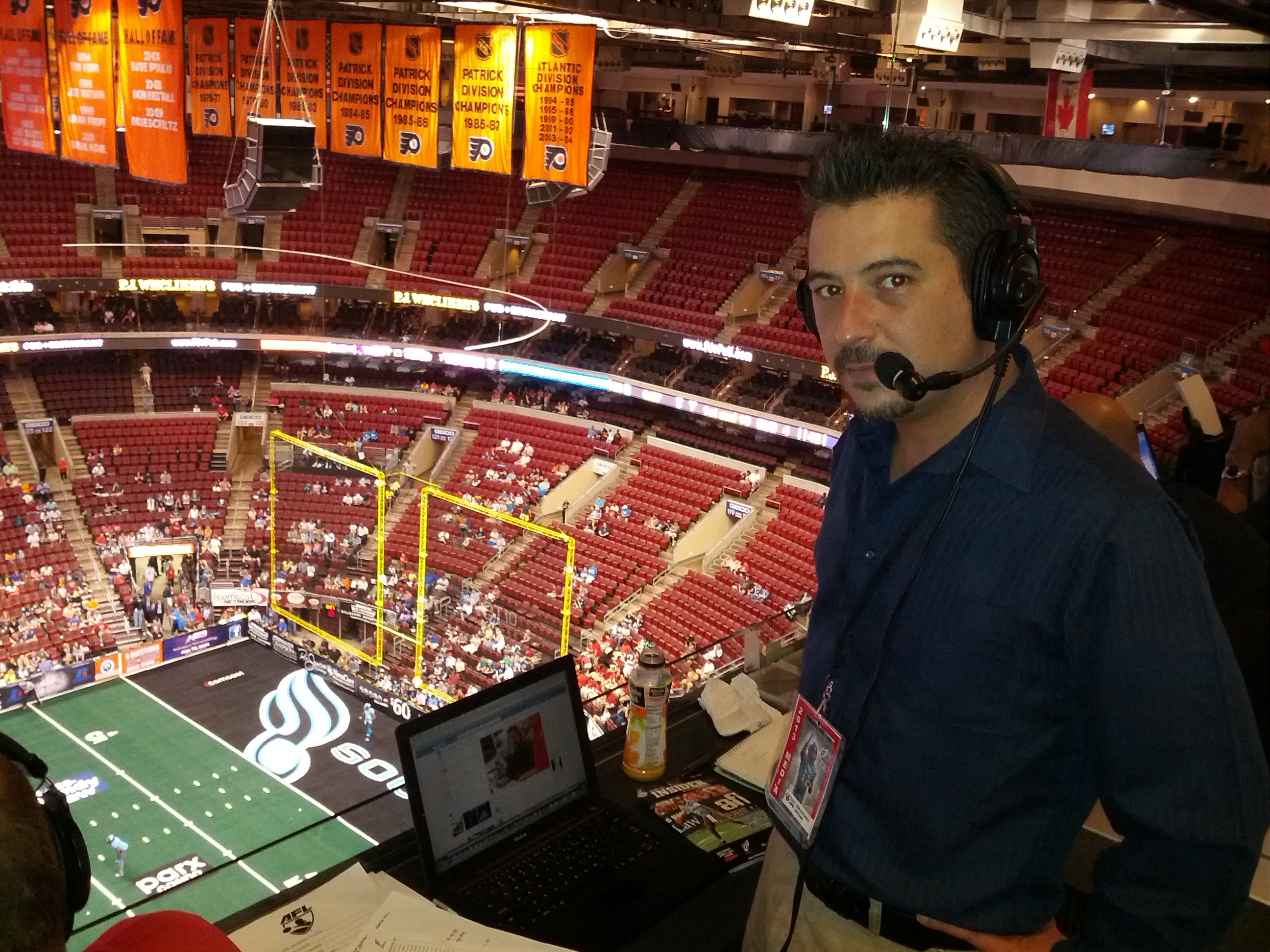 working with fellow sports broadcaster and former Trenton Devils play by play announcer Brian Gatti. This raised the bar on the radio stations sports coverage and brought z889 Sports to the forefront of high school football announcing in southern New Jersey. Tom worked with many sports broadcast teams including Tim Deaner, Mike Germani, Joe Costello, Ryan Farrell and ultimately, legendary high school coach Jay Liberti. Tom, along with Coach Liberti and Brian Gatti, would take on an even bigger challenge by broadcasting the home games for the Arena Football team The Philadelphia Soul in 2013. The broadcast team saw the Soul rise to the Arena Bowl Championship as well. Tom has also covered many high school championship games both at Rowan University in Glassboro, New Jersey and The College Of New Jersey in Trenton, New Jersey. In 2010, the Gagliarchives relocated their home studios where most of the guest interviews occur along with the weekly radio show production of the program on the island of Brigantine, New Jersey also known as North 13th Studios. We also do pre-production at Asylum Studios in Pemberton, NJ near Whacky Jebster's Village Of The Sun. z889 was recently absorbed into the well known Rowan University program as of 2015.
Our goal on the radio program is to provide up to the minute news on all progressive rock headlining stories, concerts, and events for the progressive rock follower and collector. We provide weekly world premieres of the new, popular artists, and focus and introduce, newer, less known projects.
STAFF PAST & PRESENT: Jack Webster, Michael Cohn, Brian Shenkenberger, Jason Varga, Kevin Feeley, Jim Brennan, Roger 'Dot' Lee, Davin Flateau, Frankie 'the fan' Alfeeri, George Piatkowski, Roger Beckwith, Big Bob Volpe, Keith 'The Man' Myers, Chad Hutchinson, Gene Godfrey, Robert 'Agent' Bradley, Keith Green, Robert Blinebury, Sean Leehive, Matt Murdock, Charles Nolan, Anchor 'Java Joe' Babcock, Bill Horst, Randy Abidin, John Most, Carmine Sarlo, Kevin Boyce, Greg Hindsley, Jay Davidson, Mike Taylor, Muscles Rapscallion, Reggie Szatny, and Steve.

WDBK: Mike Gillen, the late great Greg Ficchi, Karen Kozachyn, Jason Mollica, Brian Fioretti, Eric the Janitor, Matt Pilla, Chris Consalvi, Jennifer Osbourne, Brie McCaddin, Sandy Mendez, Steve, The Bobber, and many, many interns.

WBZC: Drew Jacobs, Peter Palma, John Engle, John Bannister, Earl Gardner, Patrice Connelly, Jim Meehan, Bonnie Hart, Janet Watts, Jeannie Becker, Selector Jerry, Keith Rowe, Tim Marshall, Brett Holcomb, Jason Varga, Security: Joe, Ben, Stokes, Henry, Joe, and Ralph.

CONTRIBUTORS OVER THE YEARS: Ken Golden, Tom Gallo, Jon Most, Janet Watts, Matthew Kauffman, Scott McCleary, Chip Rugeeri, Jim Pitulsky, Geoff Logsdon, Steve Feigenbaum, Peter Morticelli, Mike Varney, Chuck Darrow of the Courier Post, Lisa Mikita, Christine Holz, Chad Hutchinson, Cozy Powell, Eric Corbin, Jon Freeman, Anne Leighton, Thomas Ziegler, Sean McFee, Jon Yarger, Ray Loboda, Kevin Feeley, Lori Hehr, Jim Brennan, Roger Lee, Davin Flateau, Ray Loboda, Jim Robinson, Kevin Feeley, and so many others...

MY FAMILY, FRIENDS, INSPIRATION, AND PUZZLE PIECES OVER THE YEARS: Chuck Gagliardi, Robert Bradley, Chloe Bradley, Nicolette Bradley, Dylan Bradley, Ken and Lauren Golden, Gale Gervasio, Elena Lunn, Sean Mickle, Mike Gagliardi, Dave the mail guy, Bill Horst, DJ Rob Skinner, Jane Gallo, Tony Gallo, Tom Gallo, John Gallo, Denise Myers, Vicki Myers, Michael Pack, The Revak Family, Amy Foxwell, Kristen Brach, Nicole Humphrey, Martha Sue Piatkowski, Krissy Rhodes, Mackenzie Szatny, Shirley Neil, Bill Hicks, Providence, Rhode Island where I found my friends for life, the Power 69 shows, Tone Barbaccio, Ocean City New Jersey; Apple Pie Hill Chatsworth, New Jersey; 3rd Street Jazz Philadelphia, Pennsylvania; Full Circle Records Blackwood, New Jersey; Route 559; 88.9 WBZC, 93.3 WMMR, 91.5 WDBK, 90.7 WCLH, 91.3 WTSR, and 100.7 WZXL. Dana Bradley for the first Genesis album, the blizzard of 1992, the 1982 Plymouth Reliant, the 1987 Dodge Charger, the 1991 Oldsmobile Cutlass, the 1997 Jeep Wrangler, the 1999 Jeep Wrangler, Kevin Gilbert for the interview that never happened, the 1993, 2007 and 2008 Philadelphia Phillies, Carl Sagan's Contact, Jim's Steaks on South Street in Philadelphia, the Philadelphia Flyers, the Philadelphia Eagles, the 1998 Philadelphia Phantoms, the Ben Franklin Bridge, the Orion constellation, every child's name I announce at the Special Olympics events, John Noonan for keeping me focused, Steve Colcatt, Megan Hildebrandt for the love and understanding, the distraction of Mike 'Salty' Serlenga, Stacy Tule for always being there, Sandra Mendez, the back roads of Williamstown, New Jersey, Brian Gatti, Coach Liberti, Kevin Gatti, Steve Shull, the late great Craig Ranshaw, Walter Bryant, Ruth Ferguson, Joel Reisman, Vincent Geraci, Linda McNeely, Ace Tesone, Pinky, Tony, Silly, Opus, Chase, Louie, Connie, Chad Hutchinson for his vision, patience and contributions, Kevin Feeley for his generosity, Ray Weston of Echolyn for my sanity, 23 years worth of listeners, Krys Papineau and Gordon Hundley for bringing me to tears, Michelle Moog-Koussa for the mental drive, Chris DeRose for trying to salvage the hard drives, our crew at Adelphia's on Tuesdays, Denny's Mount Laurel, New Jersey, booth 3 at the Philly Diner (where the idea of total progressive rock radio originated), the volunteers I encountered on 9/12/01, Mom Mom and Pop Pop on both sides, my Uncle Chuck Gagliardi who started my want for radio, Jack Webster....you are my anchor, the divine higher power, Princeton's green fields, Wharton Sate Forest for the setting of my leap 12/26/04, clear blue skies, Titan, the Milky Way, and the biggest thanks to my beloved mother who recently left us sadly, and her strength which inspired me on a daily basis, and my father for his incredible humor and overall wisdom and to both of you for planting the seed, and for showing me that music is more than just a three-minute ballad. I love you for placing that code within my foundation. Thank you, I love you both dearly.